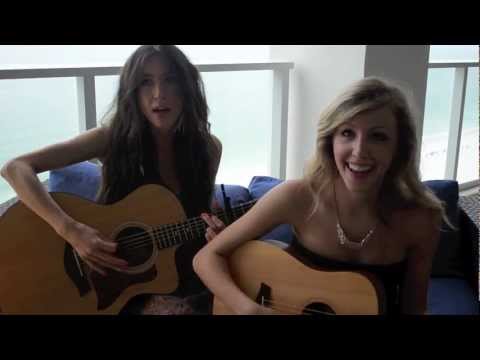 BE MINE?
Happy freakin Valentine's Day everyone. I am without my Valentine today so I've decided that you guys are all my Valentine. I've been on a bit of a hiatus from blogging because I've been writing like crazy for my next album…but I had to get back in the saddle to wish you all a LOVELY and wonderful day today. first photo via, adorable ceramic hearts via RAE...
SO LONG, 2012
Well, the world didn't end this year which is awesome. Hope everyone has an AMAZING last day of 2012- make it count and have a fantastic time tonight. Be safe and be excited for a brand new year of great things to come! Love you all and can't wait to share new music with you in the new year :) x0x0 kv images via
COMPLIMENTS OF STARBUCKS
HA. clearly i'm easily amused. i didn't take this pic but now that i've seen it..i'm totally gonna say i plan to do this to all of my lattes from now on and then never actually bother to do it. also, sorry for the stupid pun in the title. i'm going to see SKYFALL tonight and i'm pumped. who's seen it?? love me some James Bond. and that Daniel Craig guy...
COLOR ME SUNDAY
happy weekend loves!! thanks to everyone who came out to the show last night- i had an AMAZING time and you guys are unreal. makes me so excited to get back on the road next year. headed back to cali.. x0x0 kv VIA
OH HEY IT'S SATURDAY
and i hope you have an awesome one. i'm gearing up to go soundcheck for my show at NOTRE DAME tonight! if you're here come hang with us late night at LEGENDS around midnight after the game.. and wear the crap out of some gold glitter like Audrey, because i mean why not?  pic via audrey & marilyn x0x0 kv
FARAWAY FRIDAY - ROOFTOP BLUES
to me, this looks like a perfect november evening. i'm thinking i need to bring a bit of routine to this blog, so i figure i'll start off weekends with a snapshot of somewhere out there on the map. and nothing quite beats Paris. pic via i left my heart in paris. fun blog full of pretty things.  playing a gig at Notre Dame tomorrow and can't wait! i miss playing live like whoa...
VOTE VOTE VOTE
today is election day and you better vote. also, i'm kicking my blog into gear again. i have taken a giant hiatus and i'm excited to start sharing all the fun stuff i've been up to with you guys! i'm working on revamping my website and also working on writing a new album (!) so i'll be updating you every step of the way :) now go out and VOTE!!! xoxo kv
IL DOLCE FAR NIENTE
translation: the sweetness of doing nothing. otherwise known as my itinerary for every single day this week. ciao from Venezia! more photos soon :) #nofilter x0x0 kv
I'M OFF TO ITALY
i will be on my way bright and early tomorrow morning so i thought i'd share some of the essentials in my (carry on!) bag. it's a seriously big deal that i'm carrying on this trip because i usually overpack so much crap that it's not even sort of an option. but this time i'm going for it and i think i'll be set for the week with these in my bag: perfect...
MY BLOG IS BACK!
HAPPY MIDDLE OF THE SUMMER! i have been enjoying a couple months of recharging and it has been absolutely wonderful. not that i haven't been working on new songs- because i most definitely have. A LOT of them. :) but i definitely made it a point to fall off the planet to put it simply and it was much needed. so i figured to celebrate being back ON the planet, i'd share some pictures...
KEY WEST PHOTO DIARY
what an awesome week. i spent some time in america's southernmost city for the Key West Songwriter's Festival and absolutely loved it. heard some amazing music, met lovely friends, and had some killer key lime pie. check it out… beautiful flowers in every color imaginable everywhere. great restaurant with the best peel and eat shrimp. me and the fabulous Morgan...
STYLITICS: 5 Questions with Kate Voegele →
check out this fun feature from my friends at @Stylitics! 5 QUESTIONS WITH KATE VOEGELE Do you ever wake up in the morning, look in your closet, and feel like you have nothing to wear?  Me too.  So today I sat down with singer-songwriter, "One Tree Hill" alum, and fierce fashionista (yes, I just used the word "fierce" non-ironically) Kate Voegele to get the low-down on her amazing personal...
BEHIND THE MUSIC
..quite literally. check out these amazing shots of the inner workings of a violin, cello, flute, and pipe organ. at first glance i thought these were photos of empty whimsical rooms in a house… i just think these images are so beautiful. The art direction was done by photographer Bjoern Ewers and the shots are part of a print campaign for the Berlin Philharmonic orchestra.  ...
TANGERINE QUEEN
i'm falling hard for Pantone's Tangerine Tango. Having been recently deemed the official "color of the year," this bolder than bold bright orange seems to be taking over runways, hallways, high heels, hairstyles, handbags and everything else under the sun. I've been a big supporter of blindingly bright red-orange for some time now (i painted my walls this color in my...
A WEEKEND WELL SPENT
i think if it were up to me, this is what I would do with the next few days.  Pink foam and all. From Tim Walker's Kate Moss shoot at the Ritz Carlton Paris for Vogue. Le sigh. HAPPY WEEKEND! x0x0 kv